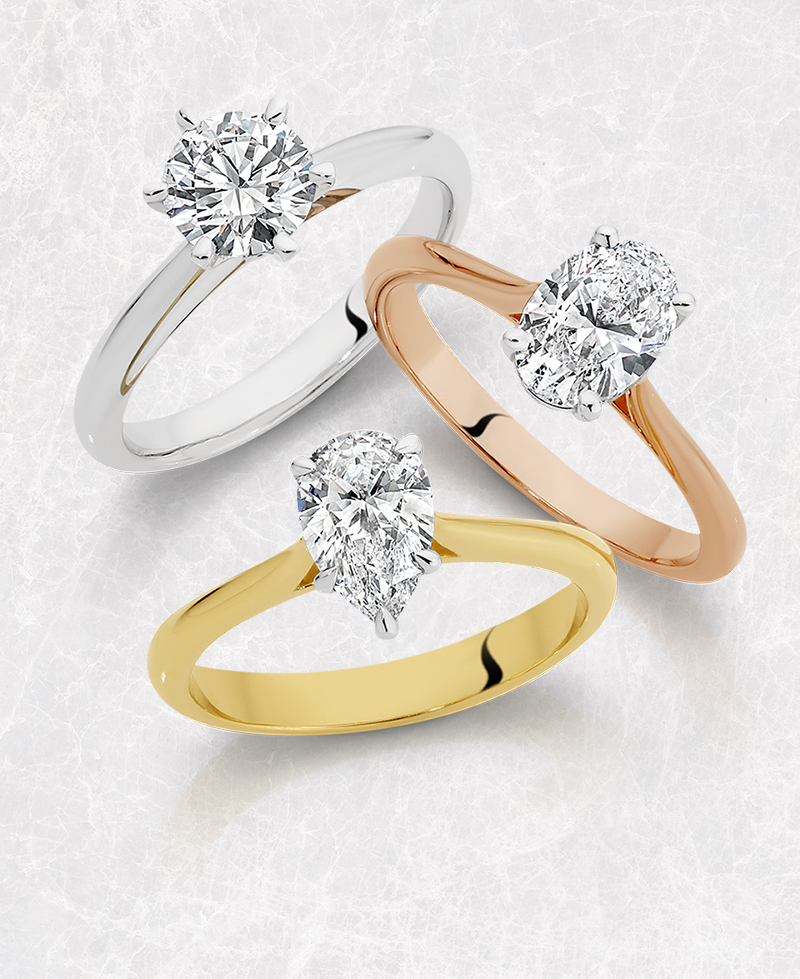 Melbourne's Finest Jewellery
Avedis Jewellery is one of the finest craftsmen jewellers in Australia. Bringing our expertise founded in our origins throughout Europe to Melbourne. We are proud to say our reputation for designing captivating and individual pieces of jewellery has followed us to the southern hemisphere, where we've set up shop as a trusted, exceptional Frankston jeweller.
Craftsmen jeweller in Frankston
You will be in no doubt that when you entrust Avedis with the creation of your special design you will be rewarded with a piece which you will enjoy for a lifetime.
At Avedis, we create exquisite signature engagement rings as well as wedding rings for the bride and groom, hand-crafted to a level of beauty that lasts forever. We specialise in bespoke jewellery, all made right here at our Melbourne showroom.
The collections housed at Avedis feature some of the world's rarest diamonds and gemstones. Meticulous hand selection ensures our collection is superior to industry standards, and we practise fastidious attention-to-detail, carefully constructing pieces according to the Avedis Standard.
We invite you to experience the Avedis difference at our boutique.
Read more about us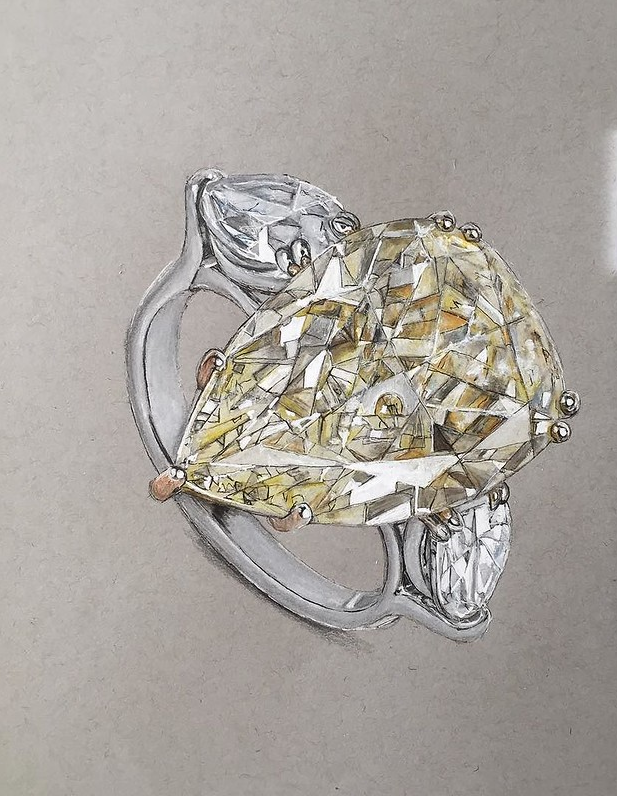 Remaking and/or Redesign of Your Existing Jewellery
We understand that all jewellery pieces are personal and hold immense sentimental value. When you require a piece to be remade, our dedicated consultants will be with you every step of the way. We strive to bring your treasured pieces back to life to be admired, worn and loved again.
Together, we will inspect your existing piece to identify what you would like to preserve. From there, allow yourself to be inspired by the limitless exciting design concepts we present to you. Let your imagination run wild throughout the remaking process.
Crafting custom engagement rings, for Frankston & beyond
Quality, professionalism, trust, passion and innovation. At Avedis Jewellery we combine all of this to create a beautiful one-of-a-kind engagement ring that truly represents your love. 
Engagement rings symbolise the beginning of a new chapter. Make it a moment that you will cherish forever with an Avedis handcrafted engagement ring designed especially for you by our expert jewellers.
Specialising in custom-designed engagement rings for three generations, you can confidently trust the knowledge and expertise the team at Avedis bring. Our bespoke engagement rings are created with you from a sketch, selecting the perfect diamond and crafting the final ring which is manufactured in-house at our workshop in Melbourne.
Extremely helpful staff, nothing is ever a problem. Experienced and knowledgeable jewlers. Will be back again.
The team at Avedis jewellers have always been incredible, from the moment my fiancé picked up the engagement ring, to preparing our jewellery for our wedding day.They've always been so

professional and have taken the time and care to look after us.Thank you so much to the Avedis team, you're all so amazing and we couldn't be happier.

read more
Recently I had to approach AVEDIS JEWELLERY in Karingal Hub, Frankston, re-a watch I had purchased from them. I was met with exceptional customer service by Sarven and Nancy. They were extremely

supportive of my concerns and were committed to addressing and resolving my issue.On my behalf, Sarven negotiated with the manufacturer, Tissot. But I was far from happy with the manufacturers remedy, as was Sarven!I am so grateful that Sarven offered to step in and resolve the problem by providing a replacement of my choice, from the vast selection of watches that were available from his family's business.They really do care about their customers and were prepared to rectify my problem immediately. Overall my experience with AVEDIS, Karingal Hub, was outstanding and I would definitely recommend them.

read more
17/6/2023 - Further to my previous experience below, I was so happy with the result of my ring to match earrings and a necklace I had that I got some other jewellery repurposed into another ring. I

had no idea what I wanted and Sav suggested a few ideas and I trusted Sav to make what he thought would suit me. The result is truly amazing and so beautiful, I love it. Once again Sav and the team impress and they will be the only place I go to when looking for jewellery.Amazing skills and service. I was recommended to them by a friend and so glad. I have had some jewellery refreshed as well as a custom ring made to match a necklace and earrings that my partner had given me. The result is perfect and the ring is stunning and exactly what I wanted. I am now looking at getting another piece made from some old jewellery I have.

read more
Christine J.
22:46 16 Jun 23
Such a pleasure to shop here! Staff are friendly, helpful, professional and have great product knowledge. Shop is always clean and tidy and smells lovely. Also eager to assist with after sales

services. Highly recommend this jeweler.

read more
Totally recommend buying watches from the shop. I bought tissot watch from them at really good price than compared to official boutique or any other offical retail jewellers in the market. Sarven

responded promptly and communicated detailed information really well over call and emails . Since I was buying watch interstate from Sydney, he made sure all my requests for accessories was well attended. Moreover they express shipped the watch for FREE to Sydney! What more you could ask for ?Will definitely come back to buy watch from them in future !

read more
Swapnil G.
12:00 13 Apr 23
Avedis made 3 custom rings which is a copy of a family ring. There was no issue with making these rings. The price was very fair and the service was excellent. We had a lot of trouble finding a

jeweler to make these rings and Sarven at Avedis is obviously a true jeweler. Sarven also cleaned the original ring at no cost. We have 1 more family ring to be made and I will be heading to Avedis. I absolutely recommend Avedis if you are wanting a fine piece of jewelry.

read more
Sav was a pleasure to deal with! Went to Avedis Jewellery as referred to by some friends who call Avedis their jeweller and I was over delivered on service and quality! Sav helped with design ideas

and sourced the most amazing diamond in the cushion cut that I wanted for my now Fiance. She is over the moon with the craftsmanship from Sav and look of the engagement ring.Thank you again!!!

read more
Patrick S.
10:16 28 Mar 23
Customer service was excellent, understood quickly I wanted something that not only made me feel special but individual. It is my favourite piece of jewellery and do not feel myself when I'm not

wearing it. Thank you so much

read more
Danielle G.
23:00 17 Mar 23
Couldn't recommend Avedis enough. Everyone I dealt with was so lovely and helpful and guided me through the process of creating the perfect engagement ring. Thanks Sav and Avedis, we can't wait

to come back and pick out our wedding bands.

read more
Instagram
Join the Avedis community and follow us @avedisjewellery