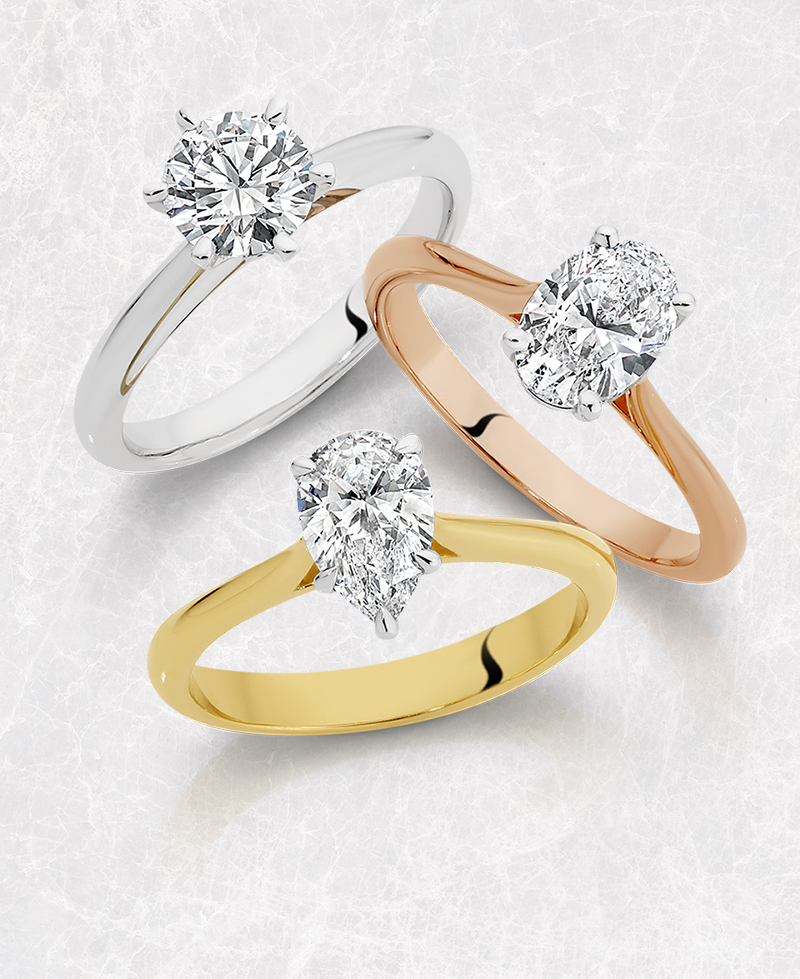 Melbourne's Finest Jewellery
Avedis Jewellery is one of the finest craftsmen jewellers in Australia. Bringing our expertise founded in our origins throughout Europe to Melbourne. We are proud to say our reputation for designing captivating and individual pieces of jewellery has followed us to the southern hemisphere, where we've set up shop as a trusted, exceptional Frankston jeweller.
Craftsmen jeweller in Frankston
You will be in no doubt that when you entrust Avedis with the creation of your special design you will be rewarded with a piece which you will enjoy for a lifetime.
At Avedis, we create exquisite signature engagement rings as well as wedding rings for the bride and groom, hand-crafted to a level of beauty that lasts forever. We specialise in bespoke jewellery, all made right here at our Melbourne showroom.
The collections housed at Avedis feature some of the world's rarest diamonds and gemstones. Meticulous hand selection ensures our collection is superior to industry standards, and we practise fastidious attention-to-detail, carefully constructing pieces according to the Avedis Standard.
We invite you to experience the Avedis difference at our boutique.
Read more about us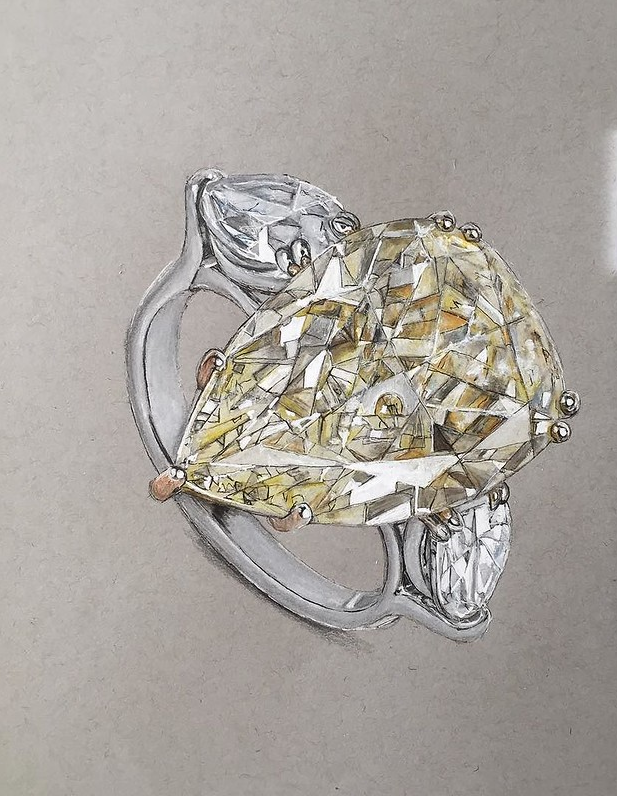 Remaking and/or Redesign of Your Existing Jewellery
We understand that all jewellery pieces are personal and hold immense sentimental value. When you require a piece to be remade, our dedicated consultants will be with you every step of the way. We strive to bring your treasured pieces back to life to be admired, worn and loved again.
Together, we will inspect your existing piece to identify what you would like to preserve. From there, allow yourself to be inspired by the limitless exciting design concepts we present to you. Let your imagination run wild throughout the remaking process.
Crafting custom engagement rings, for Frankston & beyond
Quality, professionalism, trust, passion and innovation. At Avedis Jewellery we combine all of this to create a beautiful one-of-a-kind engagement ring that truly represents your love. 
Engagement rings symbolise the beginning of a new chapter. Make it a moment that you will cherish forever with an Avedis handcrafted engagement ring designed especially for you by our expert jewellers.
Specialising in custom-designed engagement rings for three generations, you can confidently trust the knowledge and expertise the team at Avedis bring. Our bespoke engagement rings are created with you from a sketch, selecting the perfect diamond and crafting the final ring which is manufactured in-house at our workshop in Melbourne.
Cant recommend the team at Avedis enough customer service was great which is always a plus but the proof is in the pudding and what Sarven and the team created was a beautiful custom necklace piece

that was exactly what i had envisioned and what my wife adores. So thank you Avedis team and Would recommend 100% especially if you want a one of a kind piece.

read more
Was such a pleasurable shopping experience at Avedis. Everything was dealt with in a timely, efficient, friendly manner. I love my Tissot watch, thank you Sarven 😊
Marilyn R.
00:10 31 Dec 22
Avedis Jewellery had been recommended by my Insurance Company due to a well loved lost Eternity ring. A photo was sent to duplicate this ring and yesterday received by Aust Post a very exciting

surprise. The Eternity ring was amazing, it was beautifully copied to perfection. Thankyou Avedis for a stunning replica.,

read more
The team at Avedis are amazing! Couldn't recommend a better jeweler especially if you are looking for custom engagement rings or remodels!
Shaelli K.
02:33 20 Dec 22
I would recommend Adis Jewlers at Karingal Hub shopping Centre to everyone, as the quality of their work and their service is fast, professional and beautifully done, I had 2 rings left to me in very

bad condition and I had them remade at Avedis Jewlers and I was ecstatic with the results. I couldn't be happier.

read more
Sarv from Avedis Jewellery did an amazing job and the custom engagement ring he made for me was everything my now fiance was wanting. The quality of the ring is incredible, and the knowledge and

assistance that he provided was greatly appreciated. I would highly recommend Avedis Jewellery for everyone getting any kind of jewellery.

read more
Sav was simply a pleasure to work with! He took the time to understand the vision for my dream engagement ring and was so incredibly patient when we began looking at the finer details. With every

visit to Avedis, I never once felt rushed and was always made to feel welcomed. Thank you again Sav! In all honesty, the ring has completely exceeded my expectations. I knew it would be beautiful, but this is everything I wanted plus so much more. Everyone around me compliments the ring and are in complete shock and awe! I will quite honestly recommend you to everyone! I look forward to working with you again closer to the wedding.

read more
Good range, customer service was good until I mentioned the watch wasn't really what I was looking for on the wrist, was then handed one 3x the price that wasn't much different and told my watch

doesn't compare at all, they're not great quality, a watch they had sold me prior and told me the opposite.

read more
Excellent customer service from Sav and Melissa they were very helpful and respectful and not over the top trying to push a sale were most jewellers do. I'm very happy with my purchase and I will

definitely be back to buy more 10/10 . Highly recommend!

read more
Words can not describe how simply amazing the service provided by Avedis Jewellery is. The incredible staff helped myself and my now fiancée to create a memory that will never be forgotten. From the

staff to the quality of the ring, it was simply perfect. I can't thank everyone enough.

read more
Instagram
Join the Avedis community and follow us @avedisjewellery